THE DIESEL SHOP LLC IN AVON, NY
Count on The Diesel Shop when you need prompt and dependable service for your gas or diesel-powered vehicle. We've handled all kinds of repair and maintenance projects—including fleet repairs—for customers throughout Avon, NY for over 27 years. Look further below for our selection of equipment and tools to meet all of your diesel needs!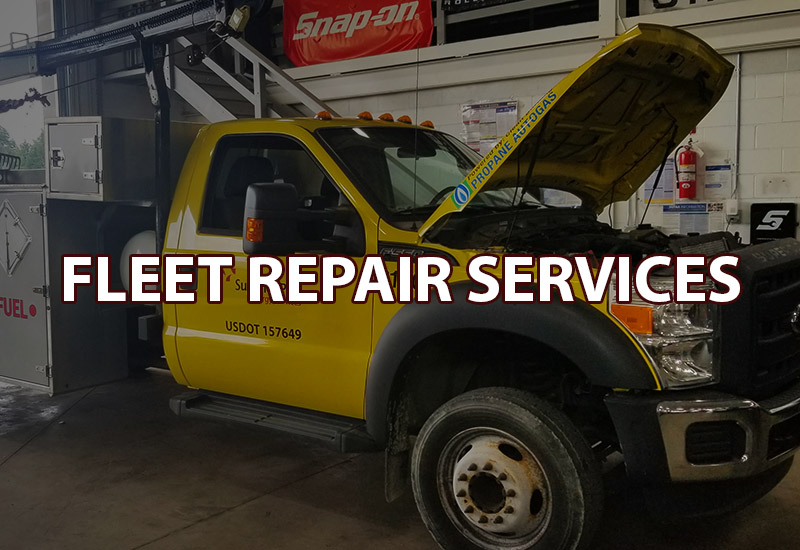 AIR SPRINGS & SHOCKS
Disc Brake Pads, Single Convoluted, Double Convoluted, Triple Convoluted, Rolling Lobe, Cabin Air Springs, Height Control Valves, Mounting Accessories, Cabin Shocks, Hood Shocks, Seat Shocks, Gabriel Shocks, Steering Stabilizers.

POLY & RUBBER
HoodLatches, Insulators, Mounts, Mud Flaps, Suspension Bushings & Kits, Shifter Boots, Trailer Bumpers.
AIR BRAKES & WHEELS
Axle Nuts & Washers, Bearings, Brake Bolts & Rivets, Brake Drums, Brake Lining, Brake Shoe Hardware, Brake Spiders, Camshafts, Camshaft Hardware, Disc Brake Pads, Disc Brake Rotors, Dust Shields, Hubs, Hub Caps, Lined Brake Shoes, Oil Seals, Showbox Kits, Slack Adjusters, Spoke Wheels, Tools, Unlined Brake Shoes, Wheel Studs & Nuts, Wheels.

DRIVELINE
Center Bearings, Breather Kits, Clutch Hardware, Hydraulic Pumps, Seals, Shifter Valves, Universal Joints & Hardware, Yokes.

TRUCK BODY & CABIN
Bumpers, Collision Repair, Hoods & Door Parts, Fenders, Fuel Caps, Grilles, Mounting Accessories, Lighting, Mirrors, Steps, Window Channels, Window Cranks, Window Regulators, Wiper Arms.

ELECTRICAL
Alternators, Battery Cables & Accessories, Cable Ties, Circuit Breakers, Fuses, Dash Fans, Gauges, Relays, Sensors, Starters, Switches, Turn Signal Switches, Wiring, Wire Terminals
EXHAUST
Truck Cabin Adapters, Brackets, Stacks, Clamps, Elbows, Y Pipes, Flex Pipe, Intake Hoses, Mufflers, OE Type Replacement Pipes, Rain Caps

LEAF SPRINGS
Air Beams, Extra Leafs, Hardware, Helper Springs, Multi Leafs, Parabolic, Radius Rod Springs, Repair Plates.
CHROME & STAINLESS STEEL
Axle & Lug Nut Covers, Bumpers, Door Hardware, Exhaust Stacks & Pipes, Grab Handles, Grilles, Horns, Light Brackets & Bars, Mud Flap Accessories, Quarter Fenders.
STEERING
Alignment Wedges, Cross Tube Assemblies, Drag Links, Light Duty, King Pin Kits & Components, Power Steering Pumps, Steering Gear Kits, Steering Shafts, Tie Rod Ends
LIGHTING
OE Type Replacement, Headlights, Lenses, Marker Lights, Mounting & Wiring, Pedestal Lights, Stop Lights, Turn Signals, Tail Lights, Warning Lights, Work Lamps.

SUSPENSION
Axle Seats, Beam Assemblies, Bolts & Bolt Kits, Brackets, Hangers, Bushings, Equalizers, Hardware, Load Cushions, Shackles, Spring Pins, Sway Bars, Threaded Rods, Torque Arms & Kits, U Bolts.
COOLING
Belts, CAC Hoses, Coolant Caps, Coolant Reservoirs, Coolant Sensors, Heater Hoses, Hose Clamps, Molded Radiator Hoses, Radiator Pipes, Radiators, Shutoff Valves, Straight Coolant Hose, Tensioners, Water Pumps.
TRAILER
Banners & Flags, Cargo Control, Conspicuity Tape, Door Hardware, Fifth Wheel Components, King Pins & Locks, Landing Gear, Lighting, Lube Discs.